Environmental Policy
Basic Philosophy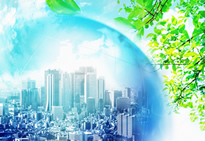 As a socially responsible organization, we offer products that focus on preserving the environment through flexible thoughts.
We will contribute to bettering our environment by always looking for ways to eliminate pollution and reduce waste while using our resources in a responsible manner; to drive our efforts to the protection of the environment with saving energy in the focus.
Action Guideline
We will establish environmental objectives and targets, pursuing continuous improvement of the system by auditing the Environmental Management System regularly.
We will comply with environmental regulations, rules and agreement, and work for the good of the local community.
We will pursue our goals by:


(1)Encouraging development and sales of the environmental products.
(2)Reducing VOC.
(3)Recycling and reducing the wastes.
(4)Saving energy
(5)Efficiency of the distribution

Fostering environmental education and the Environmental policy will be communicated with the entire organization by distribution of the "Environmental Card" .
Tatsuo Fujiki President August 1,2016